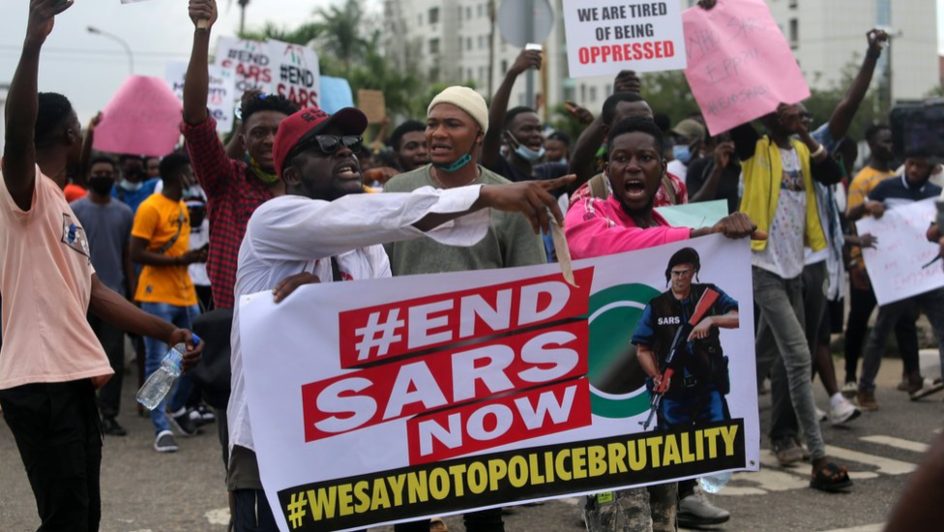 Nigerian Government Disbands Sars
The Nigerian government have disbanded a special police force accused of enacting brutality, unlawful arrests and murder.
Last Saturday, 3 October, armed officers of the Federal Special Anti-Robbery Squad (Sars) were seen dragging the limp bodies of two men from a hotel in Lagos and into the street. Thereafter, they shot one of the men dead.
The brutal act – which was captured on camera and then shared on social media – sparked nationwide outrage and demonstrations. Through the hashtag, "EndSARS", Nigerian citizens relayed stories of countless abuses carried out by the police unit.
In a statement released on Sunday, 11 October, President Muhammadu Buhari announced that Sars had officially been dissolved.
Although the unit no longer exists, its officers will now be redeployed to other units.
Amnesty International's director in Nigeria, Osai Ojigho, commented: "The announcement falls short of demands for accountability and justice for abuses committed by the unit and police in general. The police authorities must state strongly the concrete steps they will take to ensure all officers alleged to have committed human rights violations are investigated and brought to justice."
Image Credit: Source