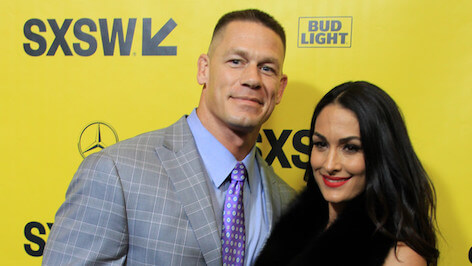 Nikki Bella Shares Thoughts on Her and John Cena's 6th Anniversary
Nikki Bella is feeling contemplative after ending her relationship to John Cena for the second time in the space of five months, just a few weeks ago.
On what would have been their sixth anniversary, she shared a picture on Instagram of the quote: "You've changed me forever. And I'll never forget you."
The WWE star has used her reality TV show, "Total Bellas", as a platform to share the ups and downs the couple went through last year, including when she admitted to her sister, Brie Bella, that she did not want to get married anymore.
She said: "I just don't want to hurt him. It's just hard when you love someone so much and care for them so much, but you can't do it anymore…. We've had this amazing love story and it's just come to an end.
What this year has taught me and I hope people know, is that, like, if you don't feel like you're making the right decision, don't do it."