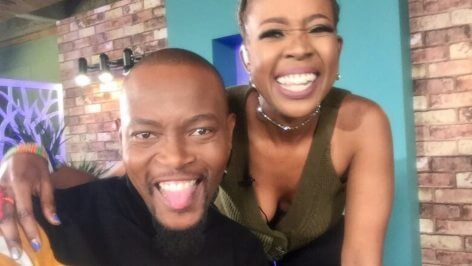 Ntsiki Mazwai Calls Out Moshe Ndiki
Singer-poet Ntsiki Mazwai has accused Metro FM radio personality, Moshe Ndiki, of body-shaming her on-air.
In a video recently posted to her Twitter account, Mazwai called out Ndiki for making derogatory comments about photos of her semi-nude body during the station's breakfast show timeslot.
Again taking to Twitter on Sunday, 6 October, Mazwai shared an email that she received from Metro FM station manager, Anthony "Tony" Soglo, after she laid a complaint about the deejay's comments.
She then proceeded to accuse the station of protecting Ndiki, before throwing down the gauntlet in a responding statement: "Your brand has existed for many years, and you cannot allow ill professionalism to drag down the Metro FM name."
Mazwai added: "I hope next time you do better … even as leaders, because it is through your leadership that Metro FM can occupy the revered position it used to hold. Don't turn Metro FM into trashy gossip. Thank you."
The singer-poet is set to approach the Broadcasting Complaints Commission to take the matter further.
Image Credit: Source