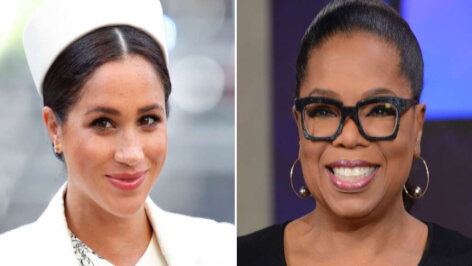 Oprah Winfrey Defends Meghan Markle
Oprah Winfrey has come to the defence of Meghan Markle, Duchess of Sussex, saying that she has been "portrayed unfairly" to the public.
The 65-year-old media mogul – who is teaming up with Markle's husband, Prince Harry, to produce a documentary on mental health – defended the former "Suits" actress while being interviewed by Gayle King for "CBS This Morning" on Wednesday, 10 April.
Winfrey said: "I think [Markle's] being portrayed unfairly, and I feel that if people really knew her, they would know that she is not only everything we perceive of her – in being graceful and dynamic in holding that position – but she just has a wonderful, warm, giving, loving heart."
King also praised the soon-to-be-mother for not letting herself be fazed by the negative public criticism she has received.
Winfrey agreed, saying: "I think that's remarkable that despite everything that's going on, [Markle] does not read [negative stories about her]."
Image Credit: Source