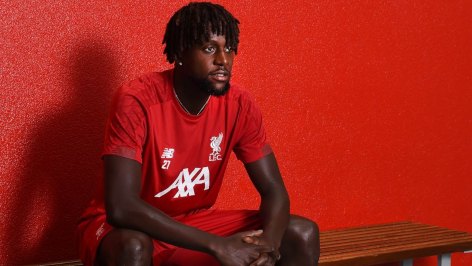 Origi's Future Remains with the Reds
Liverpool striker, Divock Origi, has signed a new long-term contract with the club, which will run for an unspecified amount of time.
The 24-year-old Belgian international confirmed the news on Wednesday, 10 July, during an interview with the club's official website.
He said: "I'm very happy to be able to sign this contract, and it gives you a boost at the beginning of the season, as well as the end of the season last year. So I'm very happy."
The striker added: "It's an amazing club, we have a good group, the staff are amazing … we're still young, so there's a lot of potential in the group. I'm just having fun in training and on the pitch. Those are all important factors as a player."
Origi joined the Reds from Lille in 2014. Since then, he has scored 28 goals in 98 appearances for the club and established himself as one of coach Jorgen Klopp's most reliable players.
Image Credit: Source