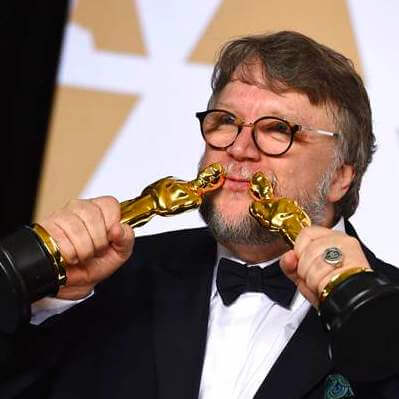 Oscars 2018: Winners
The 90th Academy Awards ceremony took place last night at the Dolby Theatre in Los Angeles, to celebrate the best of the best in Hollywood.
Guillermo Del Toro's fantasy love story, "The Shape of Water", took home the top award of the night – Best Picture – and also won Best Director, Best Production Design and Best Original Score.
Faye Dunaway and Warren Beatty, who announced the wrong Best Picture winner last year, were given a second chance at presenting this year – and got it right this time.
Gary Oldman won Best Actor for his performance as Winston Churchill in the Second World War drama "Darkest Hour", while Best Actress went to Frances McDormand, for her role in "Three Billboards Outside Ebbing, Missouri"​.
McDormand used her acceptance speech to ask all the female nominees to stand up and to be recognised. She also encouraged her fellow celebrities to push for clauses in their contracts for 50% diversity in casting and crew for their films.
One of the biggest surprises of the night came in the form of Jordan Peele winning Best Screenplay for his horror film, "Get Out".
Peele said: "This means so much to me. I stopped writing this 20 times because I thought it was impossible."
See more winners below:
Best Actor in a Supporting Role
Sam Rockwell, Three Billboards outside Ebbing, Missouri – WINNER
Willem Dafoe, The Florida Project
Woody Harrelson, Three Billboards outside Ebbing, Missouri
Christopher Plummer, All the Money in the World
Richard Jenkins, The Shape of Water
Best Actress in a Supporting Role
Allison Janney, I, Tonya – WINNER
Mary J. Blige, Mudbound
Lesley Manville, Phantom Thread
Laurie Metcalf, Lady Bird
Octavia Spencer, The Shape of Water
Image: Guillermo Del Toro with two of his Oscars [online image] (2018) sourced on 5 March 2018 from http://images.indianexpress.com/2018/03/guillermo-del-toro.jpg