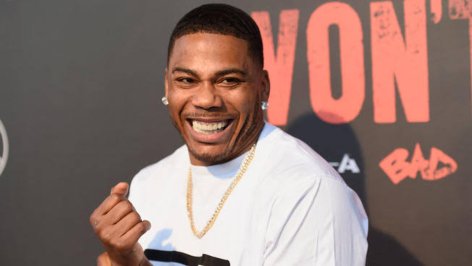 Over-Eager Fan Pulls Nelly Offstage
Rapper Nelly was left a little stunned after an overzealous fan pulled him off the stage at his concert in Rancho Mirage, California.
While performing onstage at the Agua Caliente Resort Casino Spa on Saturday, 9 November, the "Hot in Herre" hitmaker was high-fiving the front row of the audience when the incident occurred.
In video footage circulating on social media, a female fan grabbed Nelly's hand as he approached her, pulling him off the stage and into the crowd.
Despite looking on the shaken side, Nelly quickly recovered before being helped back onto the stage, where he addressed the fan directly.
He said: "You can't pull me, shorty. I appreciate it, but I'm on the edge of the stage. If you pull me, I ain't got nowhere to go!"
Per Nelly's instructions to his security guards, the fan was allowed to stay and watch the rest of his concert, because her actions were borne "out of love".
Image Credit: Source