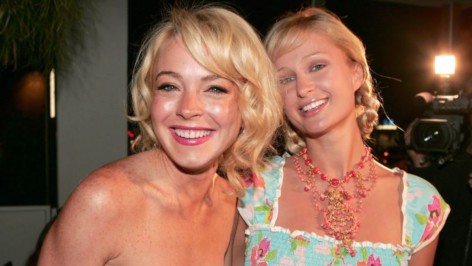 Paris Hilton Calls Out Lindsay Lohan
Paris Hilton has branded actress and former friend, Lindsay Lohan, as "lame and embarrassing."
Their feud began back in 2006, after their mutual friend, Brandon Davis, made disparaging comments about the "Freaky Friday" star during an interview.
Hilton, who was present during Davis' interview, was seen laughing in what looked like agreement as he made these remarks.
Since then, Hilton and Lohan have been at loggerheads, with the two publicly exchanging insults over the years.
Appearing on the late night talk show, "Watch What Happens Live", with host Andy Cohen on Tuesday, 14 May, Hilton was challenged to say three nice things about Lohan.
However, all the 38-year-old socialite could manage was: "She's beyond … lame and embarrassing."
Addressing her less than kind comments the next day on "The Jenny McCarthy Show", a regretful Hilton said: "[Cohen] was like, 'Say three nice things.' I didn't know what to say. And I feel bad now."
Regardless, in response to the hotel heiress' comments, Lohan's spokesperson issued a statement: "Obviously, [Hilton] needs to feel relevant and is desperate for attention."
No doubt their feud is far from over.
Image Credit: Source