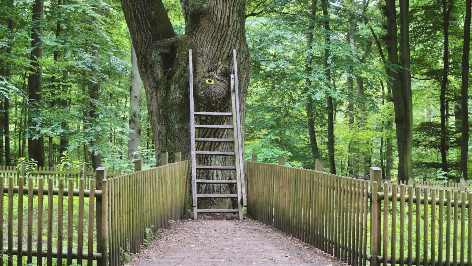 Pining for Love? This Tree is the Perfect Matchmaker
If you're struggling to find true love this Valentine's Day, writing letters to a certain tree in Germany's Schleswig-Holstein state may be the solution that you are looking for.
The Bridegroom's Oak is a 500-year-plus-old tree located in Dodauer Forst forest near the district capital of Eutin. According to a legend dating back to 1890, a courting couple used a hole in the tree to pass each other secret love notes.
Since then, local residents and beyond have been sending letters to the tree – which, after gaining its own postal address in 1927, receives approximately 1 000 letters a year.
Many people visit the tree and reply to the letter-writers, becoming pen-pals. Luckily for some, these friendships lead to marriage.
Karl-Heinz Martens – a mailman who has delivered letters to the tree for 30 years, and also found his soulmate after she wrote to the tree – praised its seemingly magical properties.
He said: "This aura, this tranquility that you have there, this serenity cannot be matched by the Internet. I'm getting goosebumps just talking about it."