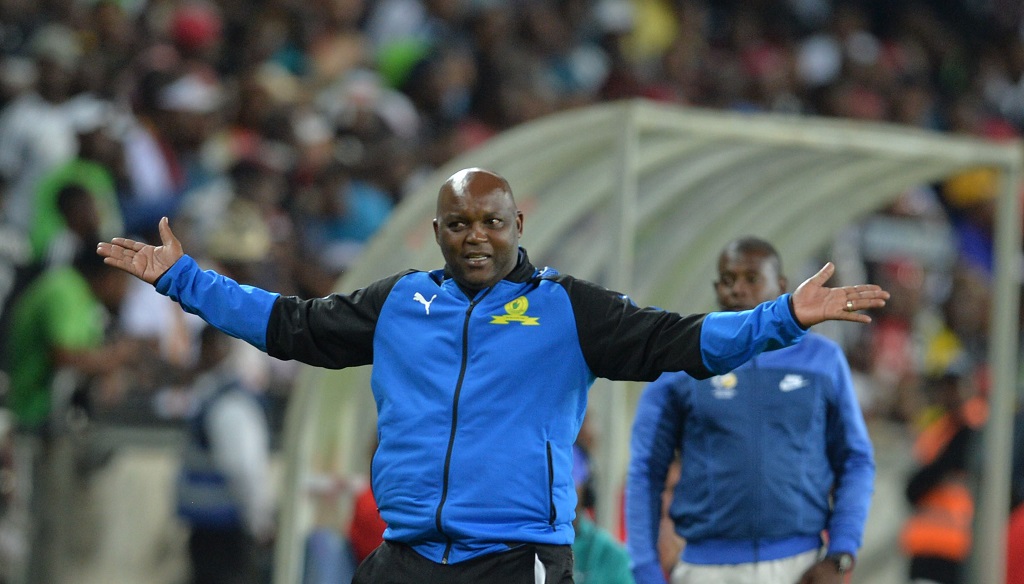 Pitso Not Happy With Rayon
Mamelodi Sundowns coach Pitso Mosimane has expressed his unhappiness after they had to cut their training session short before their match with Rayon Sports.
The Brazilians' training session was brought to end after just 10 minutes on Tuesday evening when the lights at the stadium went out.
Sundowns managed to secure a 0-0 draw on Wednesday evening in the first leg encounter, but Mosimane was not pleased that their preparations were disrupted.
"We don't like to make excuses, yesterday (Tuesday) we didn't train, it is not nice, it is not good for football, he is a CAF man he can tell you, you need to give the opponent a chance to train," Mosimane told the media after the game.
"Because when you come to my country, imagine you come to my country and I do the same, I put the lights off? I am not saying that you put the lights off, I hope you understand but I am saying imagine you had to train the last match and then your lights are off. What are you going to say about me?
"It is not good for football. I think that you have a lovely country and a lovely team, you need to get rid of these things, you have a very good team to win, you don't need the lights, the mental game, all those things. But, we've been in the Champions League for a long time, we don't worry about that," he added.