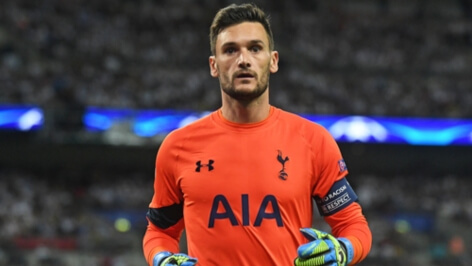 Pochettino: Lloris' Injury Linked to Drunk-Driving Charge
Tottenham Hotspur's head coach, Mauricio Pochettino, believes the stress caused by Hugo Lloris' drunk-driving charge may have contributed to the thigh injury that has kept the French goalkeeper out of action since last month.
Lloris damaged a thigh muscle on 27 August during a Premier League match against Manchester United. The Spurs went on to beat the Red Devils 3-0.
Four days prior, the 31-year-old was arrested in central London for driving while under the influence – he was more than twice the legal blood alcohol limit..
He pleaded guilty to the charge last Wednesday, 12 September, earning himself a £50 000 fine and a 20-month driving ban.
Speaking to reporters ahead of the Spurs' clash against Brighton, Pochettino said: "I think [Lloris] was under stress during the game against Manchester United. In that stress, maybe it created that injury."
He added: "We still do not know (when Lloris will be available). We hope as soon as possible, but I think the plan is still next week, if everything goes to plan in training."