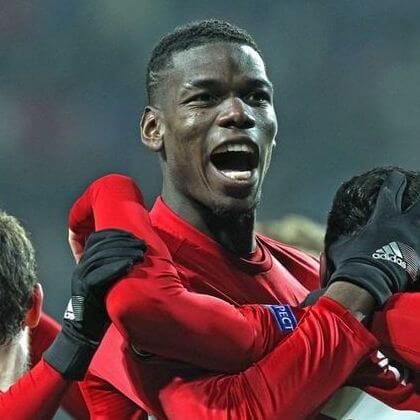 Pogba Confident United Can Beat City
Manchester United's midfielder Paul Pogba said that, even though he won't be playing, he is confident his club will beat Manchester City this weekend.
If the Red Devils win the Manchester derby on Sunday, they will dash Manchester City's hopes of setting a new Premier League record of 14 consecutive wins.
Pogba will be forced to miss the clash after he was given a red card against Arsenal last Saturday.
Manchester United decided not to appeal the three-match ban the French international was given for his challenge on Hector Bellerin.
The 24-year-old said that he is still coming to terms with being unable to play in the upcoming match, but that he has "one hundred percent complete trust in the team".
Reports have speculated that Pogba especially deserves the ban, because he had previously said he hoped some of City's "very important players get injured" so that they slip up against United this weekend.