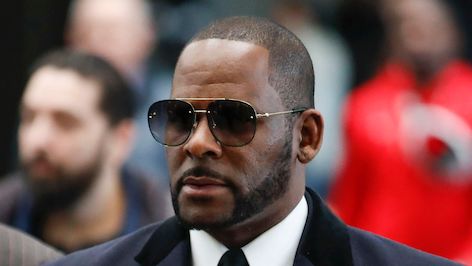 R. Kelly Faces 11 New Counts of Sexual Assault
R. Kelly has been charged by Cook County prosecutors with 11 new sex-related counts – all relating to one victim – in a Chicago court on Thursday, 30 May.
The 52-year-old singer already faces ten counts of aggravated sexual abuse involving four women – three of whom were minors at the time of the allegations – that span a ten-year period, starting in the late 1990s.
Court records show charges related to criminal sexual assault and abuse, including in the aggravated degree. Three of the victims were between the ages 13 and 16 at the time of the alleged aggravated criminal sexual abuse charges.
The four charges relating to sexual assault carry a maximum prison sentence of 30 years.
Steven Greenberg, Kelly's lawyer, commented on the charges with a tweet: "[Kelly] was NOT [sic] charged with a new case. He was recharged in an existing case, same alleged victim and time (a decade ago). It changes nothing."
The R&B singer is expected to appear back in front of the presiding judge next week Thursday, 6 June.
Image Credit: Source