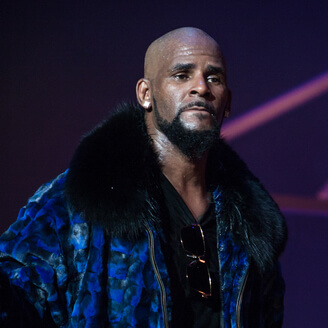 R. Kelly Hit with More Abuse Allegations
After being linked with multiple sexual abuse allegations that stretch back two decades, R. Kelly has now been slammed with two more accusations.
Lizzette Martinez says she had a "mentally and physically abusive relationship" with the star for four years in the late '90s.
Martinez alleges that she lost her virginity to him at age 17 while she was still in high school. She also alleges that the R&B superstar physically abused and sexually assaulted her several times during their relationship.
The other accuser who has recently come forward, Michelle, is a mother who claims that her daughter has been "brainwashed" by the singer, and is still part of R. Kelly's allegedly abusive cult.
According to reports, R. Kelly has previously been served with a lawsuit for sexual misconduct by four women, arrested on 21 counts of child pornography, for which he was acquitted, and faced multiple additional allegations of sexual abuse.
US cable channel, Lifetime TV, says that the mainstream media has ignored the shocking allegations against R. Kelly.
As part of the network's "Stop Violence Against Women" campaign, the channel is launching a docu-series and a feature film to tell the stories of R. Kelly's alleged sexual abuse survivors.