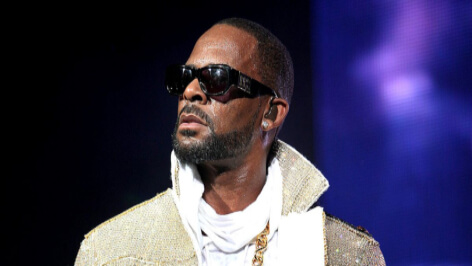 R. Kelly's Daughter Condemns Father Amid Sexual Assault Claims
The estranged daughter of singer R. Kelly has come out in support of the women who came forward to accuse her father of sexual abuse.
The "Ignition" hitmaker is currently facing allegations of sexual abuse, assault and misconduct, which were highlighted by his alleged victims in a recent docu-series, "Surviving R. Kelly."
Kelly has yet to be charged in relation to the accusations, of which he completely denies.
Addressing her followers on Thursday, 10 January, via Instagram Story, Joann Kelly – who goes by her stage name, Buku Abi – condemned her father and voiced her support for his accusers.
Abi wrote: "To the people that feel I should be speaking up/against everything that is going on right now. I just want you all to understand that devastated is an understatement for all that I feel currently … I pray for all the families & women who have been affected by my father's actions [sic]."
She added: "I am well aware of who and what [Kelly] is … My choice not to speak on him and what he does is for my peace of mind."
Image: R Kelly. [online image] (2019) sourced on 11 January 2019 from: https://www.hypefresh.co/wp-content/uploads/2019/01/R.-Kelly-Releases-19-Minute-Track-Addressing-Sexual-Abuse-Allegations-Being-Illiterate-Aaliyah-More.jpg