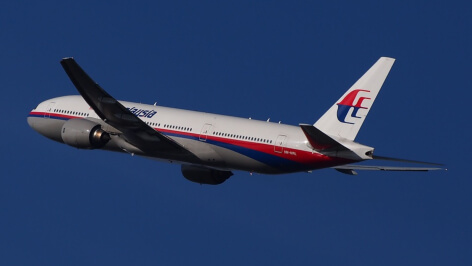 Relatives Claim to Have Found Missing MH370 Debris
Relatives of the passengers onboard the missing Malaysia Airlines flight MH370 claim that they have retrieved new pieces of debris from the aircraft, and will present them to the Malaysian government this week.
Flight MH370 – which was carrying 239 people – disappeared on March 8, 2014 during a scheduled flight from Kuala Lumpur to Beijing. Investigators believe that the plane plunged into the Indian Ocean for an undetermined reason.
Since then, 27 pieces of aircraft debris has been recovered from around the world, with three of these pieces confirmed to be from the missing plane.
In a statement released on Wednesday, 28 November, the next of kin said they would meet Malaysia's transport minister on Friday "to hand over [five pieces of] newly recovered debris" found off Madagascar.
It is not known how this group has been operating, or if they are affiliated with an organisation to find these pieces.
A three-month search for the plane ended in May this year after yielding no results. However, Malaysian Prime Minister Mahathir Mohamad said that any future search will only happen if new clues come to light.