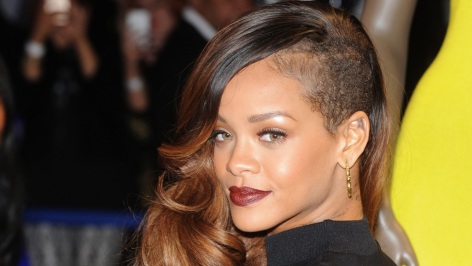 Rihanna to Donald Trump: Stop the Music
Rihanna has called on US President Donald Trump to stop playing her music without permission at his political rallies.
According to media reports, a journalist named Philip Rucker – who was reporting from one of the president's rallies held in Chattanooga, Tennessee on Sunday, 4 November – tipped the singer off about the song choice via Twitter.
He wrote: "Currently, Rihanna's "Don't Stop the Music" is blaring in Chattanooga as aides toss free Trump T-shirts into the crowd, like a ball game."
In response, the "Russian Roulette" hitmaker – whose real name is Robyn Fenty – tweeted the following day: "Not for much longer. Me nor my people would ever be at or around one of those tragic rallies, so thanks for the heads up philip [sic]!"
Rihanna's legal team has since gone to send a cease-and-desist letter to Trump's White House counsel, Emmet Flood, in which they also accuse the president of copyright infringement.