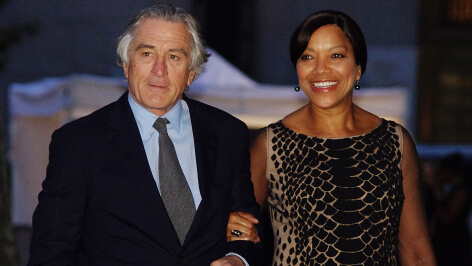 Robert De Niro Announces Split from His Wife
Hollywood actor, Robert De Niro, has confirmed his split from his wife of 20 years, philanthropist Grace Hightower.
The "Raging Bull" actor – who was previously married to actress Diahnne Abbott before divorcing her in 1988 – married Hightower in 1997 after nearly 10 years of dating.
However, their marriage hit a rocky patch in 1999, which saw De Niro filing for divorce. They later renewed their wedding vows in 2004.
Rumours of the couple's separation emerged last week; a source told a publication that the pair were no longer living together.
Now, in a statement provided by his representative, the 75-year-old actor announced that he and his 63-year-old wife had indeed separated.
De Niro said: "[Hightower] and I have two beautiful children [Elliot and Helen] together. We are entering a period of transition in our relationship which is a difficult but constructive process."
He added: "I honour [Hightower] as a wonderful mother, and ask for privacy and respect from all as we proceed to develop our roles as partners in parenting."