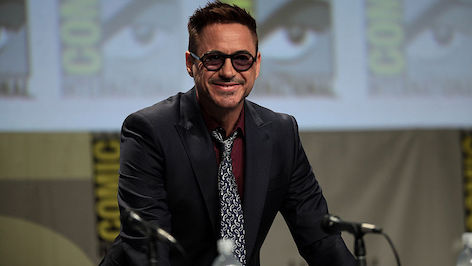 Robert Downey Jr. Wants to Save The Planet
Hollywood star Robert Downey Jr. wants to see more technological innovation helping to clean and protect the planet, drawing parallels to his most famous role as Marvel Comics superhero Tony Stark, A.K.A Iron Man.
The "Iron Man" actor talked for 20 minutes about his Footprint Coalition at Amazon's re:MARS conference – which stands for Machine learning, Automation, Robotics and Space – which was held 4-7 June in Las Vegas.
The foundation will be dedicated to utilising AI, robotics and advanced nanotechnology to help clean the world, and alleviate the problems associated with global climate change. It is set to launch in April next year.
In true Tony Stark fashion, the 54-year-old actor confidently said: "Between robotics and technology, we could clean up the planet significantly, if not entirely within a decade."
He said that investing in new tech is only half the battle, as it's important to convince companies and politicians to think beyond the short-term, and consider the long-term welfare of people and the planet.