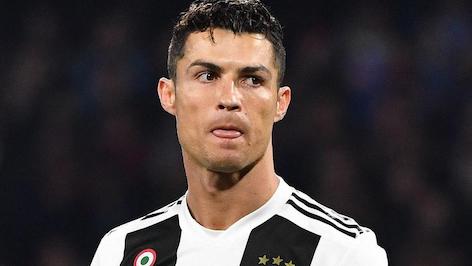 Ronaldo Makes Shocking Retirement Hint
Juventus superstar, Cristiano Ronaldo, has made the shocking revelation that he could potentially retire from professional football by the end of this season.
Speaking to the Portuguese channel, TV1, Ronaldo revealed his thoughts about retirement: "Maybe I can leave my career next year… but I can also play up to 40 or 41. I don't know. What I always say is to enjoy the moment. The gift is excellent and I have to continue to enjoy it."
Despite the retirement bombshell, CR7 continues to see himself as the best football player in the history of the game. He said: "Are there any soccer players who have more records than me? I don't think there are any footballers who have more records than me."
The five-time Ballon d'Or winner helped Juventus win another Serie A title this season. Even though his Champions League glory was brought to an end during the quarter-finals by Ajax, he has still been nominated for the UEFA Men's Player of the Year award.
He also captained Portugal to win the 2019 UEFA Nations League finals against the Netherlands in June.
Image Credit: Source