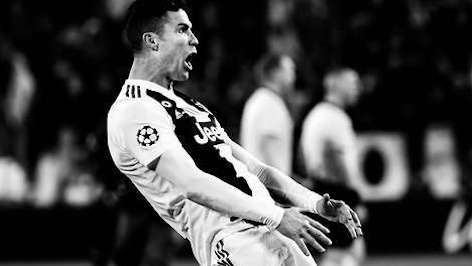 Ronaldo Risks Champions League Ban
Juventus star Cristiano Ronaldo is at risk of being suspended for the next Champions League game because of the controversial gesture he pulled while celebrating a win against Atletico Madrid on Tuesday, 12 March.
CR7 imitated the same 'cojones' celebration that Atletico Madrid coach, Diego Simeone, did earlier this month, during his side's win against Juventus in Madrid.
Simeone was slapped with a £17,000 fine from UEFA despite his apology. However, it is reported that Ronaldo is likely to face more than just a fine.
There's a possibility that the Portuguese striker could face a ban for the next Champions League game, if UEFA's investigations prove that his gesture was meant to mock the opposing fans.
Meanwhile, Juventus cannot afford to play another UCL game without Ronaldo, especially for their quarter-final round.
Image Credit: Source