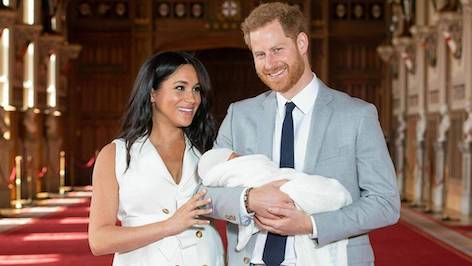 Royal Baby Receives Grand Name
Meghan Markle and Prince Harry have given their son a name befitting of royalty: Archie Harrison Mountbatten-Windsor.
The proud parents announced the name of their little bundle of joy in a post on Instagram on Wednesday, 8 May, two days after his birth.
The post included an image of the royals with their first born, and a caption: "The Duke and Duchess of Sussex are pleased to announce they have named their first born child: Archie Harrison Mountbatten-Windsor."
Royal historian Marlene Koenig explained that the Duke and Duchess of Sussex have chosen not to use a title for their first born.
She said: "I am not surprised as [Prince Harry] and [Meghan Markle] want a 'normal' life for their kids."
Prince Harry's family are equally overjoyed with the arrival, with Prince William and Kate Middleton saying they are "absolutely thrilled" with the latest addition to their monarchical family.
Prince William said: "I'm very pleased and glad to welcome my own brother into the sleep deprivation that is parenting."
Image Credit: Source