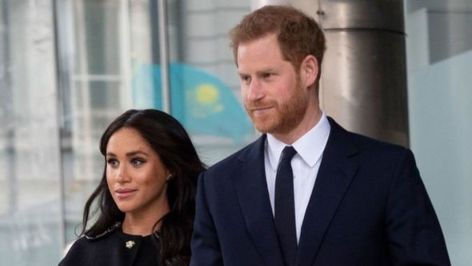 Royal Exit: Prince Harry Speaks Out
Prince Harry insists there was "no other option" after he and his wife, Meghan Markle, gave up their royal titles and duties.
Earlier this month, the Duke and Duchess of Sussex announced their decision to distance themselves from the British royal family.
On Saturday, 18 January, Queen Elizabeth II – Prince Harry's grandmother – announced that the couple will give up using their "His/Her Royal Highness" titles and withdraw from royal duties. They will also have to pay back £2.4 million of British taxpayers' money used to renovate their home, Frogmore Cottage.
Speaking at a charity dinner on Sunday, 19 January, Prince Harry expressed sadness over these new developments.
He said: "The decision that I have made for my wife and I to step back is not one I made lightly … there really was no other option. Our hope was to continue serving the Queen, the commonwealth, and my military associations, but without public funding. Unfortunately, that wasn't possible."
Being under intense tabloid media and public scrutiny, he explained, was a primary reason why he and Markle decided to take a step back from their duties, and he hopes that "our collective support for each other can be more powerful because this is so much bigger than just us."
Prince Harry added: "I've accepted this knowing it doesn't change who I am … but I hope that helps you understand what it had come to."
Image Credit: Source