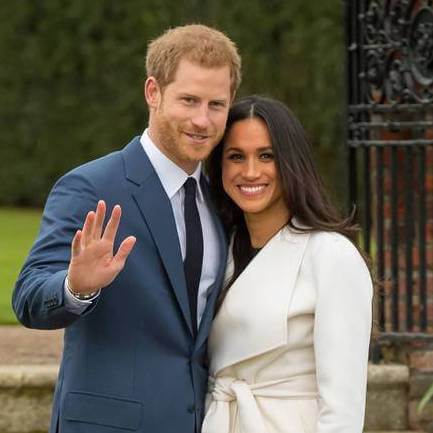 Royal Wedding Drama
The much-anticipated Royal wedding of Prince Harry and Meghan Markle is finally taking place this Saturday, 19 May.
There has been a media frenzy surrounding the wedding, and the couple have faced a number of issues in the lead-up to their big day.
Markle's Father Won't Attend
TMZ has reported that the bride's father, Thomas Markle, won't be attending the ceremony. The 73-year-old recently admitted to staging photographs with paparazzi, which were sold for a hefty price. He also recently announced that he needs urgent heart surgery.
Kensington Palace was shocked by the decision as all arrangements for Thomas had already been made. However, Meghan's mother, Doria Ragland, will walk the princess-to-be down the aisle, if Thomas does not attend.
Invasive Half-sister
Meghan's older half-sister, Samantha Markle, has forced herself into the media spotlight, frequently speaking about the upcoming wedding.
Despite Meghan's requests for Samantha to respect her privacy, Samantha has responded by telling Meghan that she has no right to tell her when to talk, or what to say.
The sisters have reportedly not spoken for the past decade, but Samantha says that Meghan has no close relationship with anyone in the family.
Samantha recently changed her surname from Grant to Markle, and dyed her hair black, presumably to try to look more like her famous sister. She is also planning to release a book titled "The Diary of Princess Pushy's Sister", spilling all of the family's secrets.
Extended Family Wedding Crashers
While Meghan's extended family isn't invited to the Royal wedding, they have still landed in London. Her sister-in-law, Tracy Dooley, is reportedly expected to cover the event on ITV's Good Morning Britain. It seems that anyone who can cash in on being related to the princess-to-be, is doing their best to do so.
Image: Meghan Markle and Prince Harry [online image] (2018) sourced on 16 May 2018 from
https://static.standard.co.uk/s3fs-public/thumbnails/image/2018/04/30/08/meghanmarkleprinceharry0418-0.jpg?w660