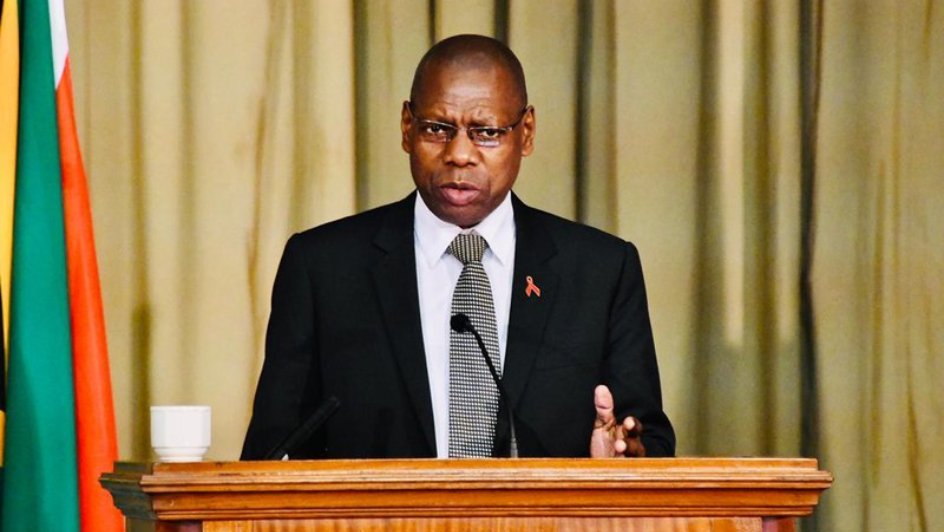 SA Health Minister Tests Positive for COVID-19
South Africa's health minister, Dr Zweli Mkhize, and his wife May have tested positive for the coronavirus (COVID-19).
Taking to Twitter on Sunday, 18 October, the 64-year-old politician revealed their diagnosis in a statement.
He wrote: "We decided to go test yesterday [Saturday, 17 October] when I started showing mild symptoms. I was feeling abnormally exhausted, and as the day progressed I started losing appetite. My wife had a cough, was dizzy, and extremely exhausted."
Dr Mkhize added that he and his wife are now under quarantine at home, with the hopes that they will recover quickly.
He also directly addressed his fellow South Africans: "Let us not dare regress. Whatever we do and wherever we go, we have to keep in mind that there remains a risk of a second wave. This virus only spreads through movement and contact of people. Therefore we must all play our part. We must protect ourselves and those we love."
South Africa currently has 703 793 confirmed cases of COVID-19. So far, 18,471 people have succumbed to the virus.
Image Credit: Source