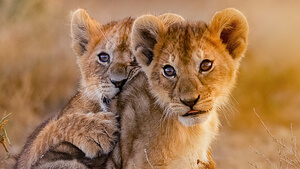 SA Parliament to Investigate Captive Lion Breeding Industry
The Portfolio Committee on Environmental Affairs is set to shortly review South Africa's unregulated captive lion breeding industry.
According to committee chairperson' Mohlopi Mapulane' the aim of this event is to allow all relevant stakeholders to debate the future of captive lion breeding and hunting in the country.
A report published by UK-based Born Free Foundation in March argued that the captive breeding of lions for hunting and their bones has detracted from South Africa's reputation as an international conservation pioneer.
Mapulane said: "There is an outcry' and we must find a way to address it as soon as possible."
Following the committee's review they will make decisions regarding amending current legislation, or whether to initiate new legislation through parliament.
The hearings will be open to the public.