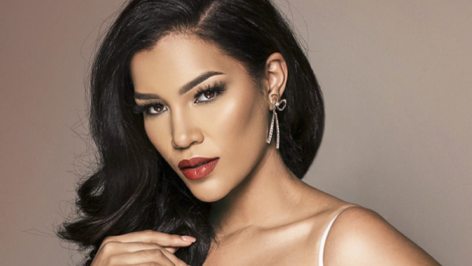 Sasha-Lee Olivier: The New Miss SA
Sasha-Lee Olivier is officially ready to take up the mantle of Miss South Africa.
Last August, Zozibini Tunzi was crowned Miss South Africa 2019, while Olivier was named as the first runner-up. Four months later, Tunzi was crowned Miss Universe 2019.
According to the rules of the national pageant, should the reigning Miss South Africa win the global pageant, the first runner-up will then assume her title.
On Wednesday, 15 January, the national pageant organisers revealed that Olivier will be taking over Tunzi's previous duties, including fulfilling sponsor-related obligations and leading campaigns against sexual assault.
While Olivier said that she has "big shoes to fill" as the new Miss South Africa, Tunzi was quick to congratulate and reassure her.
Tunzi said: "I cannot think of anyone who is more suitable to be Miss South Africa. [Olivier] has it all: beauty, brains and, above all, a commitment to help others. I have no doubt that she will use her reign to help improve the lot of those in need."
Image Credit: Source