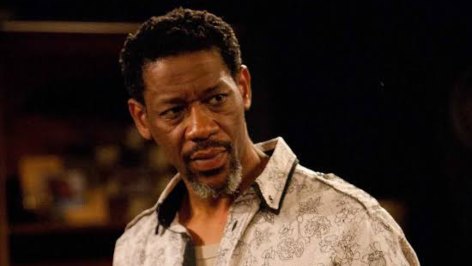 'Scandal!" Star Accused of Stealing Cellphone
A security guard has accused soapie actor, Luthuli Dlamini, of stealing his cellphone.
The incident allegedly occurred a few weeks ago in Pretoria's Mamelodi township – Amos Masombuka was working his security detail near the Atterbury Theatre, where Dlamini was carrying out his acting duties.
According to Masombuka, the former "Scandal!" star – who was staying at a local hotel – approached him and asked him to lend him his cellphone for a few days, as his own had apparently been water-damaged.
The security guard explained: "After almost a week, I was told that [Dlamini] wasn't at the hotel anymore. He was gone, and he left with my phone and SIM card. He told me he will return the phone, but never did, and that made me super angry."
Outlets have since contacted Dlamini, who admitted to taking the phone.
However, he explained: "I inadvertently left with the phone for a remote part of the Eastern Cape where I'm working … I return to Johannesburg on Monday, but will have the phone couriered to him by [Friday, 6 December]."

Image Credit: Source