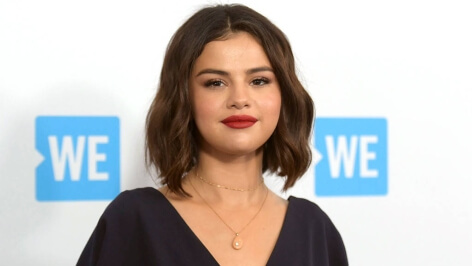 Selena Gomez Checks Out of Rehab
Selena Gomez has reportedly checked herself out of rehab and is doing "much better".
The 26-year-old singer – following multiple hospitalisations relating to issues with Lupus and a kidney transplant – was admitted to a psychiatric facility on the East Coast in early October after allegedly having an emotional breakdown.
She is said to have completed a month of treatment, including dialectical behavior therapy.
According to a source, the "Bad Liar" hitmaker has recently left the facility and is recuperating at home.
The source explained: "[Gomez] is out of her treatment program in NYC and is doing much better. [She is] refreshed and is in a better head space, [but she] will still be checking in with professionals as her health battle is ongoing."
The insider added: "(For now, Gomez) wants to lay low for a while and isn't ready to go full force into working yet."
Gomez previously took to Instagram to tell her followers that she would be taking a break from social media in order to work on improving her mental health.
Image: Selena Gomez. [online image] (2018) sourced on 8 November 2018 from: https://akns-images.eonline.com/eol_images/Entire_Site/2018319/rs_1024x759-180419110525-1024-selena-gomez-we-day-2018.jpg?fit=inside|900:auto&output-quality=90