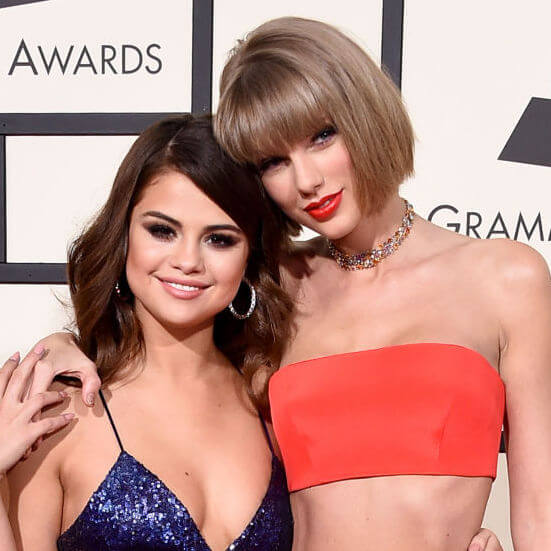 Selena Gomez on Taylor Swift's New Music
Selena Gomez has weighed in on her friend, Taylor Swift's, new album.
Despite releasing a new single this week, Gomez has decided to focus on Swift's upcoming record, instead of her own music.
Gomez, who has already listened to "Reputation", said of the album: "It's everything you would want and more".
The 25-year-old popstar also gushed about her friend, saying, "I obviously love her so much and want her to do what she does and she's killing it."
Swift has released four singles off the upcoming album, all leaning towards a new, edgy musical direction for the popstar.
Gomez and Swift have been friends since their teenage years. They met when they were both dating members of the Jonas Brothers.
Gomez's new single, released earlier this week, is named "Wolves" and was produced by well-known electronic dance music artist, Marshmello.
"Reputation" is due for release on 10 November.
Image: Taylor and Selena at the Grammy Awards [online image] (2016) sourced on 26 October 2017 from http://elleuk.cdnds.net/17/43/768×914/gallery-1509005108-gettyimages-510440188.jpg