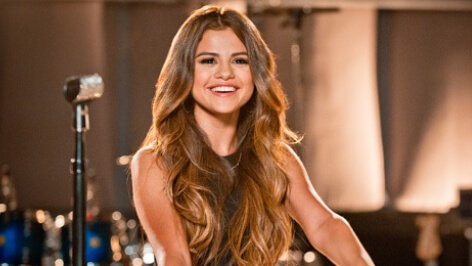 Selena Gomez Receiving Treatment after Emotional Breakdown
Selena Gomez is reportedly receiving treatment after suffering an emotional breakdown.
The 26-year-old singer – who underwent a kidney transplant last year – has been hospitalised twice in the last two weeks due to a low white blood cell count, a side effect for kidney transplant patients.
The news comes a few weeks after Gomez announced that she was taking a break from social media.
Sources close to the "Bad Liar" hitmaker said that, after being released from Cedars-Sinai Medical Centre in Los Angeles, Gomez was readmitted late last week because her low blood cell count had not changed.
Shortly afterwards, Gomez attempted to leave the hospital but was told she could not. This prompted her to "freak out" as she tried ripping IV drips out of her arm.
The source explained: "The panic attack in the hospital was the tipping point. [Gomez] realised [that] she needed to seek additional help for her ongoing emotional issues."
Gomez is believed to be currently receiving behavioral therapy at a psychiatric facility on the East Coast.