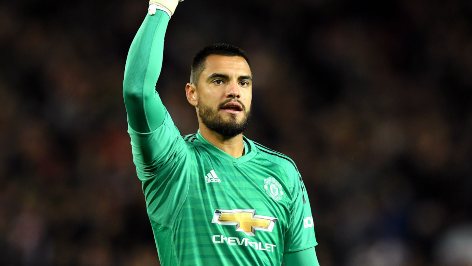 Sergio Romero Survives Carrington Car Accident
Manchester United goalkeeper, Sergio Romero, is unharmed after he was involved in a car accident on Monday morning, 20 January.
According to reports, the 32-year-old Argentine international was travelling to the club's Carrington training ground in his Lamborghini supercar, when the accident occurred.
Photos that emerged on social media show Romero's Lamborghini – valued at £170 000 – wedged underneath a roadside crash barrier.
The night before, temperatures fell below freezing, causing the roads to become cold and slippery. It is believed that the icy road terrain resulted in the goalkeeper's vehicle swerving off-course.
As for Romero, he walked away from the incident without any injuries. He was apparently able to partake in training for the Red Devils' match against Burnley, which takes place at Old Trafford tomorrow afternoon, Wednesday 22 January.
Image Credit: Source