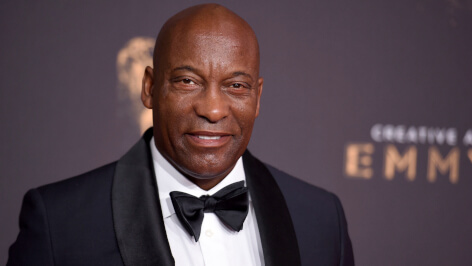 "Shaft" Director John Singleton Dies
Oscar-nominated filmmaker and writer, John Singleton, has died at the age of 51.
In a statement released by his family, Singleton – who was placed in a medically-induced coma after suffering a stroke earlier this month – passed away on Monday, 29 April, after he was taken off life support at Cedars-Sinai Hospital in Los Angeles, California.
The statement reads: "This was an agonising decision, one that our family made, over a number of days, with the careful counsel of [Singleton's] doctors."
Singleton rose to prominence at the age of 24, after he became the youngest and first African-American filmmaker to be nominated for an Academy Award for Best Director with his 1992 debut film, "Boyz n the Hood."
Additionally, he received a second nomination for Best Original Screenplay for the film.
Singleton went on to write, produce and direct prolific films over the years, including "Shaft", "Baby Boy" and "Hustle & Flow".
He is survived by his parents, Sheila Ward and Danny Singleton, and his seven children.
Image Credit: Source