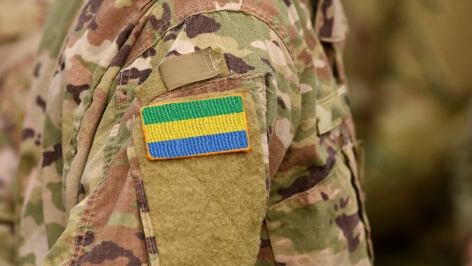 Soldiers Launch Coup in Gabon
Military officers in Gabon said on Monday morning that they have launched a coup in the west African country in order to "restore democracy".
Soldiers seized control of the national radio station at 04:30 AM this morning. Gunshots at the station have also been reported.
At the station, a military officer – identified as Lieutenant Kelly Ondo Obiang of the self-declared Patriotic Movement of the Defence and Security Forces of Gabon – read out a statement, in which the army declared its dissatisfaction with current president, Ali Bongo.
In video footage circulating on social media, Obiang is heard saying: "Once again … the wielders of power deceptively continue to instrumentalise the person of Ali Bongo Ondimba, a patient devoid of many of his physical and mental faculties."
President Bongo, who has been in power since 2009, has been out of the country since October last year after suffering a stroke. He recently addressed Gabon in a New Year's message from a hospital bed in Morocco.
Obiang explained that the address "reinforced doubts about [Bongo's] ability to assume the responsibilities of his role as President of the Republic".