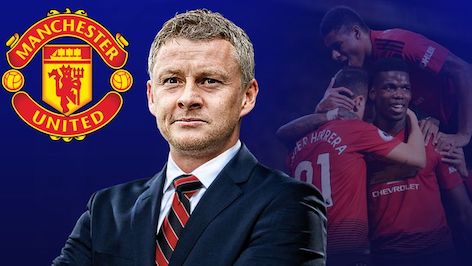 Solskjaer: Man United Unlikely to Win EPL Soon
Manchester United coach, Ole Gunnar Solskjaer, has admitted that the club is unlikely to be a contender for the English Premier League (EPL) title next season.
The declaration comes after the Red Devils lost six of their last eight matches in all competitions.
As a result of these poor performances, United – who were last crowned EPL champions in 2013 – have dropped to sixth place on the Premier League rankings.
They are currently 22 points behind reigning champions, Manchester City, and 24 points behind log leaders, Liverpool.
When asked by reporters at a press conference yesterday, Tuesday 23 April, if he thought his squad could win the title next season, Solskjaer answered: "I don't think we've got the consistency to do that."
The Norwegian coach explained: "Over the last 18 games, we're not far away from [Liverpool and Manchester City], but it's doing it over the course of a season. We've done it for half a season now."
He also offered words of hope: "[Progress] will happen gradually, and we have to be realistic enough as a club that we have to take it step by step."
Image Credit: Source