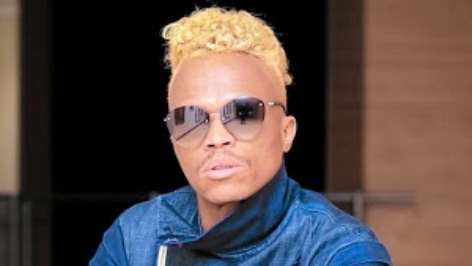 Somizi Mhlongo Slams Cooking Show Critics
Choreographer and entertainer, Somizi Mhlongo, has clapped back at social media users who criticised him for landing yet another television gig.
Earlier this week, Mhlongo revealed that his new cooking show – which will reportedly be called "Dinner @ Somizi's" – will air on DStv channel, 1Magic, some time this month.
However, tweeps were immediately on the attack – they accused him of being "greedy", saying that there were other "far more deserving chefs" who could have hosted the show.
One user wrote on Monday, 30 June: "As a viewer, I am honestly fed up of seeing the very same faces. @DStv [sic] is becoming Somizi omnibus [sic]."
Responding that same day, Mhlongo wrote: "Then stop watching."
Then, in a statement posted to Twitter the next day, he declared that he would not be able to grab media opportunities if he were apologetic about his talents.
As for his haters, Mhlongo added: "They just need to put in the work to even be in the same conversation as Somizi. You forget that this man has hustled and put in the work for decades. Somizi wasn't built in a day."
Image Credit: Source