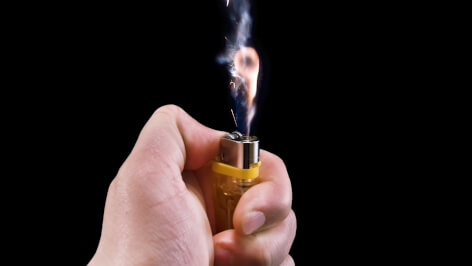 Son of Sheriff Deputy Arrested for US Church Fires
The son of a sheriff's deputy has been arrested for allegedly torching three historic African-American churches in the US state of Louisiana.
Between 26 March and 4 April, three churches in Opelousas – located 225 kilometres northwest of New Orleans, the state capital – were burned down.
No one was injured, as the churches were reportedly empty when they were set alight.
Holden Matthews, the 21-year-old son of Deputy Roy Matthews, was arrested late on Wednesday, 10 April, on three counts of simple arson on a religious building.
He is also accused of expressing racist tendencies by targeting churches whose congregations are largely made up of African-American parishioners.
According to the authorities, phone data showed that Matthews was in the area of all three fires. In video footage obtained from surveillance cameras, a truck is seen near the churches; investigators found it to be consistent with the beige pick-up truck that belongs to his father.
Additionally, Matthews allegedly bought a petrol can, automotive cloths and a lighter from a local store on 26 March, three hours before the first church fire was reported.
If found guilty of each count, Matthews faces up to 45 years in prison.