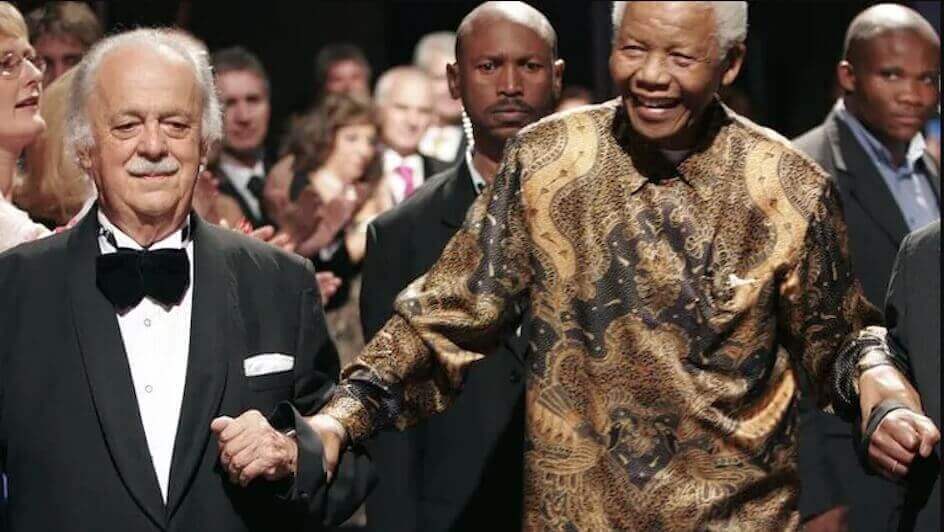 South Africa: Anti-Apartheid Lawyer Dies at 92
Apartheid activist and lawyer to Nelson Mandela, George Bizos, has died at the age of 92.
The revered South African's family released a statement on Wednesday, 9 September, saying he had "died peacefully at home of natural causes" in Johannesburg the same day.
Bizos is widely renowned for being an outstanding opponent against apartheid, and was one of the minds behind what would become the country's new constitution.
He is best known for representing Mr Mandela at his 1956 treason trial, and later the infamous Rivonia trial in 1964 which saw apartheid activists sentenced to life imprisonment.
In Mandela's autobiography, "Long Walk to Freedom", he described Bizos as "a man who combined a sympathetic nature with an incisive mind".
Tributes poured in from all over the world in remembrance of the fallen historic giant.
President Cyril Ramaphosa announced Bizos' death, stating that he had "contributed immensely to our democracy".
He is survived by three sons and seven grandchildren.
Image Credit: Source