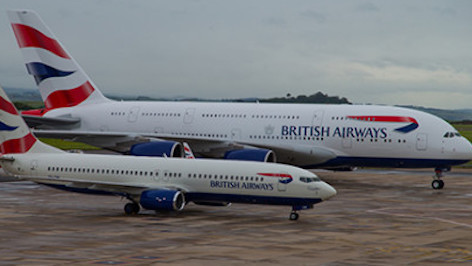 South Africa Grounds Boeing 737 MAX 8 after Deadly Crash
Comair, which operates scheduled domestic flights as a British Airways and Kulula in South Africa, have decided to stop flying its Boeing 737 Max 8 plane.
The decision comes after the same aircraft model crashed in Ethiopia on Sunday, 10 March, killing all 157 passengers on board.
It is the second time in less than six months that one of the Boeing 737 Max 8 planes has crashed within minutes after takeoff.
Similarities between both crashes raised concerns in the safety of these aircrafts and triggered the grounding by several airlines including China, Indonesia, Australia, Singapore, Argentina, Morocco, and more.
Executive director of Comair, Wrenelle Stander, said: "Comair has decided to remove its 737 Max 8 from its flight schedule, although neither regulatory authorities nor the manufacturer has required it to do so."
He added: "The safety and confidence of our customers and crew is always our priority."
The US air regulator confirmed that Boeing 737 Max 8 is airworthy, but ordered design changes to the aircraft by April.
Image Credit: Source