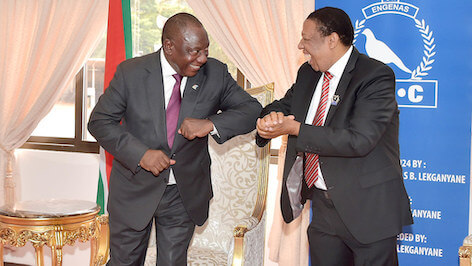 South Africa: President Gives Deadly Pandemic Warning
The president of South Africa, Cyril Ramaphosa, has warned that the country can expect a harsh journey ahead, as citizens grapple with protective measures to slow the spread of coronavirus (COVID-19).
In a televised address on Sunday, 24 May, the 67-year-old statesman gave a summation of the past ten weeks since he declared a national state of disaster and initiated a lockdown in response to the COVID-19 pandemic.
He announced that 22 583 official cases of the contagion had been recorded – a third of which happened in the past week – with 429 casualties.
Despite the lockdown's gains, Ramaphosa said that the measure could not be sustained indefinitely, and that more restrictions would be eased from 1 June.
Restrictions lifted will include an overnight curfew, along with permitting schools and more businesses to restart, in order to get the economy back on track.
The South African government would also lift a controversial ban on alcohol – only under specific conditions – but in a curious twist, the ban on tobacco products would remain in place.
Ramaphosa gave a stern warning that scientists claim at least 40 000 people could die from COVID-19 by the end of the year.