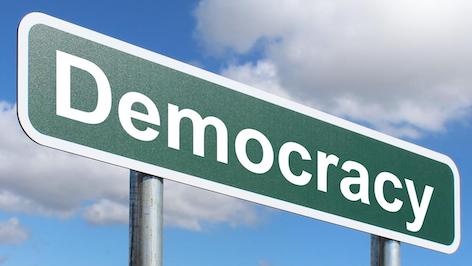 South Africa: Ruling Party's Popularity Slides
South Africa's governing African National Congress (ANC) is expected to win the country's general election that was held on Wednesday, 8 May, however with a reduced majority.
The official opposition, the Democratic Alliance (DA), is projected to remain the official opposition, while radical left party, the Economic Freedom Fighters (EFF) are set to enjoy the most growth since the 2014 general elections.
With just over 75% of the vote counted by Friday morning, 10 May, the ANC received 56.9% (7.2 million votes), the DA obtained 22% (2.7 million votes), and the EFF is currently placed third with 10% (1.2 million votes) of the total tally.
The ANC won the majority vote in all provinces, except the Western Cape, which remains a stronghold of the DA.
The ruling party's widespread support has slowly shrunk over the years: in 2014 the party secured 62% of the vote; while in 2009, 65.9% of the country voted for the former liberation movement .
Many blame the party's election performance on the scandal-ridden nine-year rule of former president, Jacob Zuma.