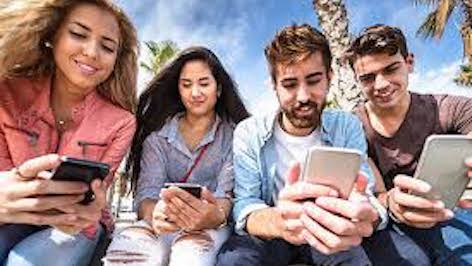 South Africa: The Rising Smartphone Addiction
The most popular and and widely used communication device for consumers in South Africa is the smartphone, according to a consumer survey conducted by Deloitte last year.
South Africans now form part of the top group that uses the gadgets for applications (apps) – including instant messaging, social media and online banking – over regular voice calls.
Smartphones have become integrated into every facet of our lives, and this reflects in the demand for faster data networks, user-friendly apps and comfortable phones.
Consumers use instant messaging (82%) and social networks (74%) as the preferred means of communication when compared to text messaging and voice calls.
The survey also revealed that 73% of consumers use Wi-Fi, over the 45% that use mobile networks. The Wi-Fi usage was further elaborated to be 35% in public areas, and 14% of consumers used Wi-Fi whilst commuting.
About 47% of users have expressed concerns that their partners use their phones too much ; 27% of parents worry that their children are on their phones too often; 69% of consumers use their phones while watching TV; 41% of consumers admitted to using their phones while talking to friends and family; and 15% use their phones while driving.