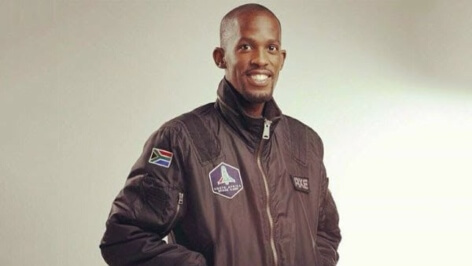 South African Would-Be Astronaut Dies
A South African man who would have been the first black African to travel to space tragically died over the weekend.
According to a statement released by his family, Mandla "Spaceboy" Maseko – a 30-year-old military corporal from Soshanguve, Pretoria – was fatally hit by a car while riding his motorcycle on Saturday evening, 6 July.
The statement did not specify where the incident took place.
In 2014, Maseko beat one million entrants to win one of 23 places on an hour-long, sub-orbital trip to space, which was sponsored by the USA's Axe Apollo Space Academy.
He underwent a one-week training course at Kennedy Space Centre in Florida for the trip, which was originally scheduled for 2015. However, it had yet to happen at the time of Maseko's death.
Despite never going to space, Maseko went on to train as a private pilot, and then became a corporal with the South African National Defence Force.
He also became well-known for his community works, which placed emphasis on helping young African children to pursue careers in science.
Image Credit: Source