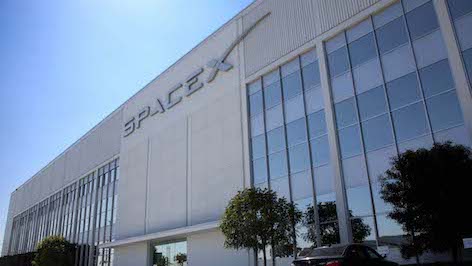 SpaceX Goes "Lean", Lays Off 10%
SpaceX, Elon Musk's space transportation company and aerospace manufacturer, announced on Friday, 11 January, that it will be cutting ten percent of its workforce in order to better manage its costs.
The American enterprise, as per its statement, said: "To continue delivering for our customers, and to succeed in developing interplanetary spacecraft and global space-based Internet, SpaceX must become a leaner company."
The private rocket company will axe roughly 577 jobs; the majority of its more than 6000 employees are employed at its headquarters in Hawthorne, California, while the rest are based in Seattle, Florida, Washington DC and Texas.
News of the lay-offs came just hours after the successful launch of a communications satellite on top of a Falcon 9 rocket, the company's trademark rocket.
This is not the first time SpaceX has laid off employees. In June 2018, Musk fired several senior managers over the pace of progress on its Starlink satellite network.