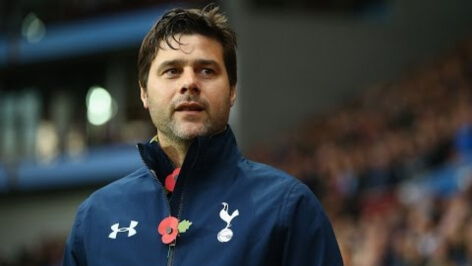 Spurs Boss Snubs Real Madrid Coaching Job
Tottenham Hotspur manager, Mauricio Pochettino, has reportedly rejected a £15 million-a-year contract to take over at Real Madrid.
According to media reports, the Spanish giants have been struggling during the current La Liga season. This led to the firing of coach Julen Lopetegui on 29 October, a day after the club's abysmal 5-1 defeat to Barcelona.
While Santiago Solari is serving as their temporary coach, Real Madrid apparently reached out to Pochettino with a lucrative offer to permanently take over managerial duties.
However, the Spurs coach rebuffed their advances, citing "constant disruption behind the scenes" at the Santiago Bernabeu Stadium as the main reason for him not accepting the job.
Additionally, Pochettino – who has been in charge of the Spurs since 2014 – renewed his contract with the English club at the end of last season, and it is set to only expire in 2023.
Real Madrid's search for a new coach continues.
Image: [online image] (2018) sourced on 7 November 2018 from: https://alchetron.com/cdn/mauricio-pochettino-4356ffc0-eaa0-4b30-bc1b-68816fe09f4-resize-750.jpeg