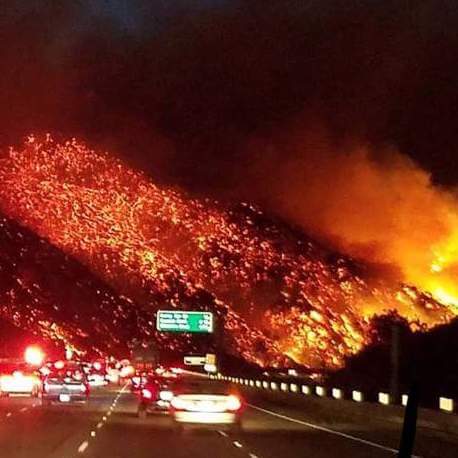 Stars Flee California Fires
A number of A-list celebrities have been forced to evacuate, as thousands of firefighters continue to battle raging wildfires in southern California.
Fanned by strong winds, a series of fires, which broke out on Monday, have swept across 150 square kilometres, destroying homes and buildings in their wake.
Thousands of residents have begun to evacuate, leaving behind their homes and possessions.
Glee starlet, Lea Michele, posted on social media that she had decided not to take any chances with her safety.
She tweeted: "Praying for everyone in LA…grabbed what I loved most this morning and so grateful to my friends for taking us in."
Socialite Paris Hilton also chose to evacuate, adding that the safety of her pets is her first priority, while Lionel Richie had to cancel a show to help his family escape the blaze.
A number of multi-million dollar mansions in the upmarket neighbourhood of Bel Air, where A-listers including Jennifer Aniston and Beyonce own homes, have already gone up in flames.
Meanwhile, HBO has been forced to halt production on their science fiction TV show, Westworld, due to the set's close proximity to the fires.
Image: The raging fire in Bel Air [online image] (2017) sourced on 7 December 2017 https://heavyeditorial.files.wordpress.com/2017/12/dqx48wju8aipqxa1.jpg?quality=65&strip=all&w=530