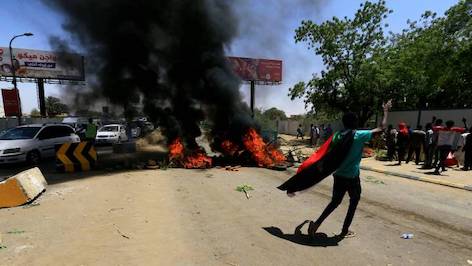 Sudan: Six Killed In Escalating Protests
At least six people have been killed in escalating violence surrounding the negotiations between the military and opposition groups in Sudan on Monday, 13 May.
Five civilians and one soldier are confirmed to be casualties of the clashes between civilians and security forces. Three soldiers and several protestors have also been injured from shots fired at a sit-in outside the army headquarters in the capital of Khartoum.
Both groups have blamed each other for the rising violence.
On 11 April, the military removed Sudanese president, Omar Al-Bashir, and set up a Transitional Military Council. However, as demonstrations called for a civilian-led transitional government, the head of the TMC, Awad Ibn Auf, resigned.
Protests have intensified as the country is in a flux while opposition groups and the TMC negotiate to establish a new government.
The TMC and the Declaration of Freedom and Change Forces opposition alliance have confirmed that they have reached several agreements on the duties and authorities of sovereign, executive and legislative bodies.
Image Credit: Source