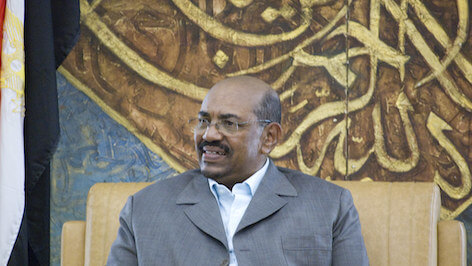 Sudanese Former President al-Bashir on Trial
Sudan's ex-President Omar al-Bashir arrived early morning at court in the Sudanese capital, Khartoum, to face charges of corruption and fraud in a trial that is likely to reveal aspects of his brutal regime.
The 75-year-old politician has been detained since he was deposed in April this year, following a military coup that toppled him after nearly 30 years in power.
He was informed by the prosecution team this morning that he would be facing charges of possessing foreign currency, corruption and receiving gifts illegally. Human rights lawyers say that once the civilian-led government has been established, the more serious charges will be brought forward.
The trial will see how the new authorities handle the allegations of al-Bashir's regime.
Members of al-Bashir's defense includes almost 100 lawyers; the team has rejected all the charges, and are upbeat that they will be thrown out of court.
On Saturday, 17 August, Sudan's military council and civilian pro-democracy alliance signed a historical power-sharing deal.