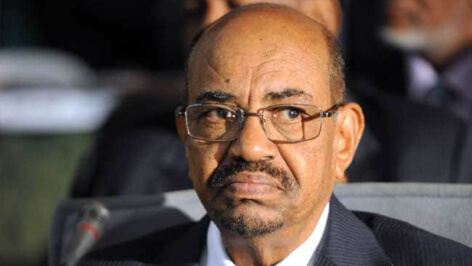 Sudanese President Steps Down
After 30 years in power, Omar al-Bashir, the president of Sudan, has reportedly stepped down.
According to Adel Mahjoub Hussein, the minister of production and economic resources in North Darfur, consultations are underway to form a transitional council to run the country in place of Bashir.
Bashir has been presiding over Sudan since 1989. However, his 30-year rule has been met with widespread criticism both internationally and from those living within the economic crisis-ridden country.
Since December last year, Sudanese protesters have been demonstrating against Bashir's regime, calling for him to withdraw from presidency.
Thousands of protesters have been camping outside the defence ministry's headquarters – which also serves as the president's official residence – for the last six days in the capital city of Khartoum.
Upon hearing that Bashir has now stepped down, thousands of Sudanese civilians have taken to the streets of Khartoum to celebrate.
The Sudanese army are expected to make an official announcement regarding the state of the presidency soon.
Image Credit: Source