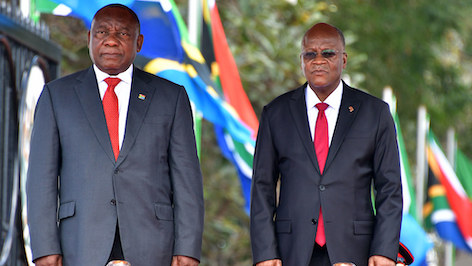 Tanzania: Comedian in Court for Laughing at the President
Popular Tanzanian comedian, Idris Sultan, has appeared at a court in the capital for an arraignment, following his arrest a week earlier.
According to Dar es Salaam magistrate's court documents, the 27-year-old former "Big Brother Africa" contestant would be charged with cybercrime offences, tampering with evidence, and using a sim card registered in another person's name.
Sultan was arrested last week Tuesday, 19 May, after a video of him laughing at an old photo of President John Magufuli wearing an ill-fitting suit that is clearly too large surfaced .
Benedict Ishabakaki, lawyer to the embattled radio personality, stated that the authorities arrested Sultan on the grounds that he had committed a Cybercrimes Act offence, and "bullied the president". Since his arrest, Sultan has been held in custody and denied bail.
Following the arrest, social media users shared their support for Sultan with the hashtag, "#FreeIdrisSultan."
This is not his first run in with the law: the comedian was held by police in October last year after he used an app to swap his face with the president's, so that he could "enjoy his birthday in peace".